PLUMBING INSTALLATION & REPLACEMENT
IN TYLER, TX
Solid plumbing is one of the foundations of a happy home.
Plumbing installations can be scary & overwhelming.
Let Rub-A-Dub Plumbing assure you that our expertise will help you relax.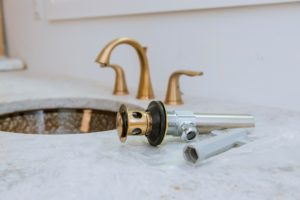 Plumbing fixture

replacements and upgrades require skill and training

For those who may not understand major plumbing equipment or expansive plumbing systems, our technicians will give you peace of mind. Not only will Rub-A-Dub install your new equipment, but we'll also make sure it fits like a glove within your existing home plumbing. Let us do a comprehensive evaluation of your plumbing needs, so you can make an informed decision about how to proceed when it comes to plumbing installation. If you're looking for new plumbing fixtures, our precise and professional  plumbers are happy to make recommendations.
There are many things to consider when you want a plumbing installation done right:
Style – you want the new hardware to match or at least compliment your décor, so your old-fashioned clawfoot tub will not clash with a sleek and modern faucet.
Finish – If you have a porcelain tub with silver handles, you won't want brass knobs on your sinks.
Configuration – this is how the fixtures are mounted or installed. You shouldn't rely on some YouTube "how-to" video to make sure it's done right. What is better is to rely on plumbing installation done by professionals.
Valve-type or Construction – just like you get the best music from a trumpet with finely-made valves, a faucet that does the job right starts with knowing what to select and why. How comfortable are you with that decision? You're probably fine with the style and finish, but valve-type? What separates the well-constructed fixtures from the inferior faucets? Hmmm, we think maybe you should leave those decisions to the professional plumbers at Rub-A-Dub Plumbing.
Hot Water Heaters
Water heaters are crucial to several aspects of your home's performance. They make hot showers possible, they sanitize your dishes, and they clean your clothes. If your hot water quickly disappears during the worst moments, like when you're rinsing shampoo out of your hair or doing a load of dirty laundry, maybe it's time to have things checked out. Not only will Rub-A-Dub bring the heat back, we may be able to save you money in the long run by installing a new water heater to lower operating costs. Let us give you a free evaluation, so you can make an informed decision of what's best for you.
Shower units, drain lines, pipe runs, supply lines
If it all sounds foreign to you, allow the professional plumbers at Rub-A-Dub Plumbing make sense of it all. You can always count on Rub-A-Dub plumbing to professionally handle your plumbing installation and do it right the first time.
For instance, the main drain of a home acts as the gateway to your home's pipes and every appliance that uses water. We've seen it all before—small issues can culminate in eventual catastrophe throughout your home. Simple prevention can keep drain lines healthy to allow for consistent water flow. One preventative measure you can take is to be sure paper towels, napkins, paint and grease among other clogging ingredients go nowhere near any drain. Embroider this phrase on a dishtowel: "When in doubt, throw it out." Just don't throw it out down the drain. Just drop these culprits on the trashcan. Don't risk backing up your drain when such drain-clogging culprits are so easy to avoid.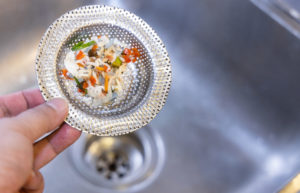 You may think that a clogged drain is easy to fix with an over-the-counter solution. But tough clogs call for tough measures and professional elbow-grease from a licensed plumber. Liquid drain cleaner often lacks the muscle of a sink machine.
If your tub drain, shower drain and floor drain need unclogging, Rub-A-Dub Plumbing will bring out specific machines to address the particular needs of each drain variety. Though quite different from one another, one thing each machine has in common is that they slice through clogs like a knife through warm butter. Ever had a bathroom sink back up at the most inopportune time? We're familiar with this headache. We'll clean the entire pipe to create sewer lines that flow like never before.
You might have thought snakes were scary, our intelligently designed power-rodding equipment runs through pipes like snakes never could. This high-efficiency method puts only minor stress on pipes—unlike the pipe-damaging blunt force a snake relies on.
The ruler of them all, however, is hydro-jetting. Extraordinarily high pressure water doesn't just clear a drain, it annihilates plumbing clogs while preventing future blockage. How powerful is this thing, you ask? It's as easy as popping a balloon with a dart. And yet, here's the irony: this process is not hard on pipes. Instead, it's as gentle as a zephyr.
WHAT KINDS OF APPLIANCES CAN RUB-A-DUB PLUMBING INSTALL?
Not only is a Rub-A-Dub Plumber licensed and carefully screened, our "precise and professional plumbers" receive thousands of hours of training. So not only will you feel comfortable with their expertise when it comes to plumbing installations, but you'll be at ease when they're in your home.
Some of the appliances they are adept at installing include:
Sinks
Round, square, rectangular, deep, shallow – from acrylic to marble, selecting the right sink is the fun part. Installing that sink and hooking it up to the water source is where the artistry comes in. And Rub-A-Dub Plumbing has the smarts where it counts.
Garbage Disposals
While a garbage disposal is a great convenience in your kitchen, you may be considering it as some sort of brontosaurus eating machine that will eat anything. ANY-THING! But it's just not true. The wrong kinds of garbage, or the amount of garbage, or the age of the disposal are all factors that can drain your pipes and drain system. A Rub-A-Dub Plumber can select a new disposal with the power level you need to match the type and amount of garbage ending up in there.
Faucets
Replacing faucets involves more than just choosing a style that expresses your décor and taste. They have to function properly as well. Wasteful leaks aren't cool. They key is proper installation – something that Rub-A-Dub can help you with.
Toilets
When was the last time you walked into a bathroom and said, "Wow! Nice commode!" It can happen with help from Rub-A-Dub Plumbing! It's plumbing installation you want done right, since your toilets are connected to a complex system of pipes and drains. Whether it's something practical or a stylish upgrade, count on Rub-A-Dub Plumbing.
Showers and Tubs
From changing the faucets and shower heads to a installing a whole new look, Rub-A-Dub can transform your bathroom into an oasis that's pleasing to eye as well as refreshing to your body! It starts with installation done right!
Drain Vents
The venting systems that connect your plumbing fixtures and appliances have to be installed properly to avoid rancid aromas and harmful gases from entering or being trapped in your home. Smell something out of the ordinary? Let a Rub-A-Dub Plumber check it out!
Bottom line, proper plumbing installation is imperative when it comes to installing new fixtures or replacing old ones. While it may seem like an easy and quick fix to just go the big box store, get your supplies, and fire up YouTube, your best bet for a safe and long-lasting installation is to rely on the professional, precise, SQUEAKY CLEAN plumbers from Rub-A-Dub Plumbing. Serving Tyler, Gun Barrel City, Lindale, Longview and everywhere in between, we're at your service, 24/7. Just look for the bright blue rubber duck on the truck!
OR Fill Out the Form Below!
At Rub-A-Dub Plumbing, we've got our DUCKS in a ROW.
THE SQUEAKY CLEAN
PLUMBING EXPERIENCE
SCHEDULE SERVICE:
CLEAN PLUMBERS
MAKE FOR SOME
Squeaky
Clean
Pipes!