SEPTIC FIELD REPAIRS IN TYLER, TX
Lucky Duck! There's Rub-A-Dub Plumbing.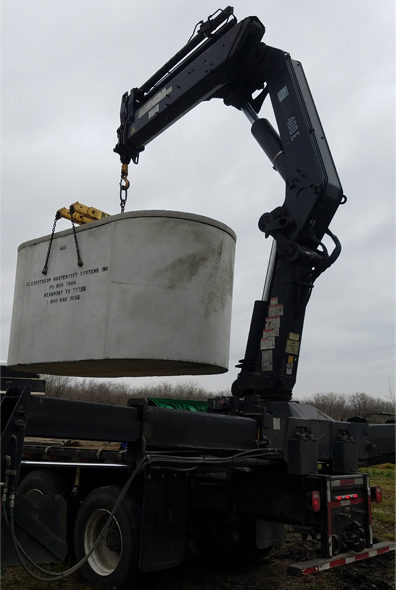 SEPTIC DRAIN FIELD REPAIRS Can Be Costly, But Options Are Available
Wherever you live in East Texas from Corsicana and on out to Tyler, Lindale & Mineola, Rub-A-Dub Plumbing is here for you! We deliver professional septic drain field repairs, services, and solutions. Our customers can have total faith in our capabilities as we are fully licensed, insured, and trained. We'll also be sure to explain our services to you in terms you can understand.
Repairing or replacing drain fields can be the most expensive and extensive work a septic system might need. Yet the most common fields are, in a way, a very simple yet impressive system. Wastewater flows out of the septic tank by the power of gravity into a grid of parallel perforated pipes in subsurface trenches from which it flows into the ground. Naturally occurring anaerobic (oxygen-free) bacteria helps clean the effluent as it leaches and filters through the strata of the water table. It's a natural process that's powered by nature… when it works.
When you hire Rub-A-Dub's Squeaky Clean Plumbers you'll get:
Affordable drain field repair options.
Fast, sensible, and durable solutions to any problem.
Experts who know drain fields and can efficiently manage repairs and replacements.
A truck that's a Warehouse On Wheels.
Upfront Pricing that leaves no surprises on your bill.
A drain field that functions smoothly and a little blue duck to remember us by.
Avoiding and Early Detecting Drain Field Problems is Critical
Do all you can to ensure that your drain field functions properly. Get to know the septic system's best usage practices by reading about system maintenance and follow the guidelines rigorously. Properly maintained, drain fields can last up to 20 years.
Internal plumbing, drains, fixtures, appliances, and resident practices that all work as well as they should plus a properly functioning septic tank are elemental in protecting the drain field's operability.
At the first sign of any issues – strong odors, dips and depressions in the field, wet soil or surface moisture and pooling, slow drains, or wastewater back-up into sinks, tubs and toilets – contact us immediately to get a Rub-A-Dub expert there to prevent bigger and smellier problems
Common Drain Field Problems & Solutions
Clogged Pipes & Field: Sludge and biomass can escape a malfunctioning tank and clog pipes and/or the field so it won't drain. Cleaning methods such as flushing and aeration can restore flow.
Broken or Cracked Pipes or Root Growth Damage: We'll quickly replace, restore, and clear away problems to get wastewater draining again.
Field Failure: The field may need its composition remediated or redone or have reached the end of its lifespan. Relocation of the field and possibly the tank is often required. Depending on your property, drain field alternatives like a cesspool, drywell/seepage pit, mound system, holding tank or aerobic treatment unit may be called for.
No matter what the issue is, you can trust your Rub-A-Dub expert to diagnose what's wrong, and suggest the smartest solutions. We'll cover costs and work required clearly to ensure you understand. We can then efficiently perform and complete the project and leave your property better than we found it.
OR Fill Out the Form Below!
At Rub-A-Dub Plumbing, we've got our DUCKS in a ROW.
THE SQUEAKY CLEAN
PLUMBING EXPERIENCE
SCHEDULE SERVICE:
CLEAN PLUMBERS
MAKE FOR SOME
Squeaky
Clean
Pipes!